Chili Con Carne in a Flash
Annacia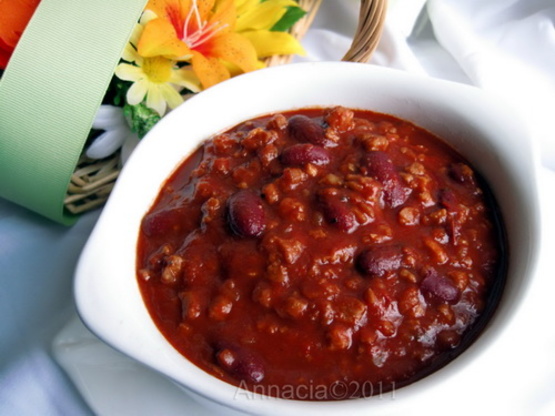 I know, some people might take offense to this cheater's version of chili preparation. Believe me, I do have my recipe for traditional, slow-cooking chili. But this is for those nights when you don't have much on hand and you're hungry. It sure beats peanut butter and jelly then!

I used veggie crumbles for the beef, crushed tomatoes for the soup and Mexican seasoning for the chili powder. That said, this was some excellent chili. It's thick, hearty and really tummy filling as well as delicious. I'll make this again even when I have plenty of time. :D
In medium skillet over medium heat, cook beef, onion, chili powder, and garlic until onion is tender and beef is thoroughly cooked and no pink remains, stirring to break up meat. Drain off fat.
Stir in beans, soup, water, and vinegar. Heat to boiling. Reduce heat to low. Simmer 10 minutes, stirring occasionally.
Serve over rice, if desired.