diner524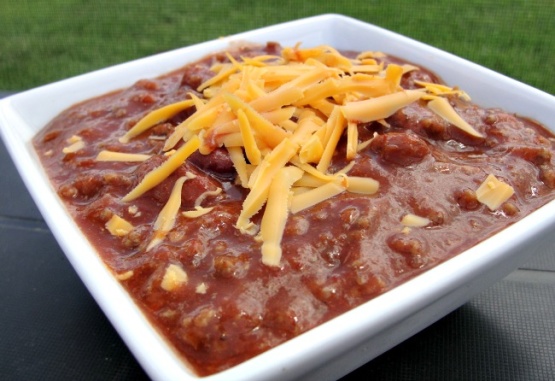 I got this recipe from watching the Phil Donahue show, the guest who prepared this for the audience presented it as a Wendy's chili copy cat. This tastes like it's been simmering for a long time but only takes about 20 minutes to prepare.
I just loved using the "French Onion Soup" instead of having to chop up an onion like I normally do. The only changes I made was to add a little dash of cayenne for a kick and cut back slightly on the oregano(to me, makes it taste more like spaghetti sauce). This is very good chili, although, I don't think it tasted like "Wendy's" chili, but to me, it was better!!! Thanks for sharing the recipe. Made for 2013 Spring PAC event.
1. Brown ground beef in skillet and drain fat.
2. Add chili powder and cook for a few minutes.
2. Add all remaining ingredients and simmer for 15 minutes.