mumoftwo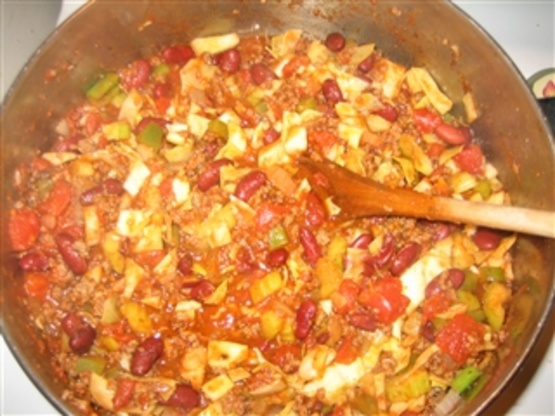 A diabetic friendly recipe from the CDA. This chili has cabbage in it, which givs it a lovely crunch, and makes it really healthy. Even my 4 year old likes it.
In a large sauce pan (Dutch oven) cook beef, onion and garlic until browned and done. Drain the fat.
Add cabbage, celery, green pepper, tomatoes with their juice, tomato sauce, kidney beans and seasonings.
Cover and simmer over for 45 minutes, stirring occasionally.
Exchanges per 1 1/8 cup serving - 1 starch, 2 protein.