Chili Cheesy Creamy Chickey Crock Pot

Crank up your crock pot, check out your cupboard, chop up some cheese and cook up some chicken. Serve over rice and top with guacamole.
Directions
Lightly brown chicken breasts.
Place chicken in the bottom of your slow cooker.
Add onion, Cheddar cheese, and cream of cheddar cheese soup.
Sprinkle chili powder, add cream of chicken soup and tomatoes.
Cover and cook on low for 7- 9 hours or on high for 4 to 6 hours.
Most Helpful
This was awesome, my family went back for 2nd's!!! I used 2 rotel tomatoes and green chiles(10 ozs cans) I also added about 1 1/2 cups of instant rice about 1 hr before the chicken was done, and it made a great cheesy-chicken and rice dish!!!!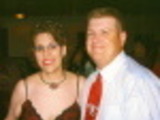 This was wonderful Lorac. Very cheesy and just enough spiciness but not overpowering to the dish. I served this with rice and green salad. Very easy and another crock-pot winner. Thanks so much.

When I saw the list of ingredients and who the chef was I knew this recipe would be superb. I was not disappointed. I urge everyone to try Lorac's recipes as they are awesome. The chicken was very moist and perfectly seasoned. I used an equal amount of Tex-Mex shredded cheese as that is what I had on hand-otherwise I didn't change a thing. I served this with roasted garlic mashed potatoes to sop up the wonderful sauce. Will definately make again. Keep those recipes coming Lorac!