Chili Cheesy Creamy Chickey Crock Pot
Karen S.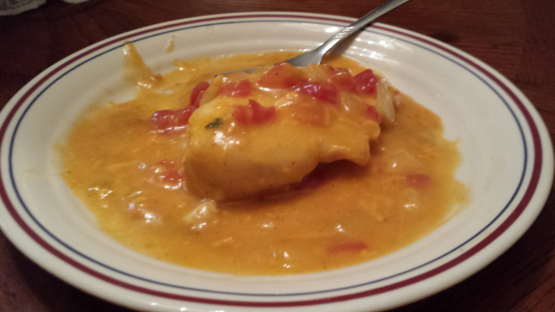 Crank up your crock pot, check out your cupboard, chop up some cheese and cook up some chicken. Serve over rice and top with guacamole.

This was awesome, my family went back for 2nd's!!! I used 2 rotel tomatoes and green chiles(10 ozs cans) I also added about 1 1/2 cups of instant rice about 1 hr before the chicken was done, and it made a great cheesy-chicken and rice dish!!!!
Lightly brown chicken breasts.
Place chicken in the bottom of your slow cooker.
Add onion, Cheddar cheese, and cream of cheddar cheese soup.
Sprinkle chili powder, add cream of chicken soup and tomatoes.
Cover and cook on low for 7- 9 hours or on high for 4 to 6 hours.