Derf2440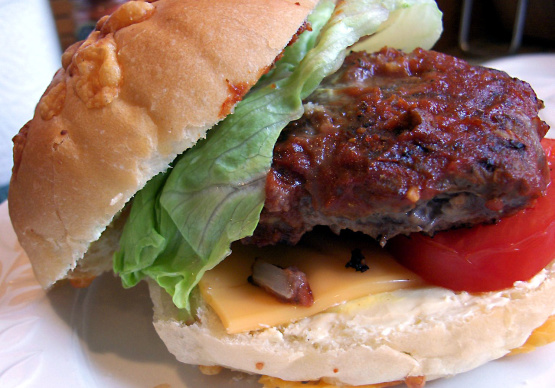 My teenage daughter made this recipe in Home Ec. You'll enjoy the spice to give plain burgers a little zip.

These were just OK to us. There were not bad, just would not go out of the way for them. The burgers themselves were a little bland, and the sauce would have been better with less chili powder I think.
Combine first seven ingredients together in a bowl, and mix well.
Divide into 8 equal portions and shape each into a large flat patty.
Combine sauce ingredients together and set aside.
Place patties on broiling tray, broil 5-6 inches from heat source, leaving the door slightly ajar.
When the first side is done (5-8 minutes), turn over and cook the second side, basting with sauce during the last 2 minutes.
Serve with warmed hamburger buns if desired.