Rita1652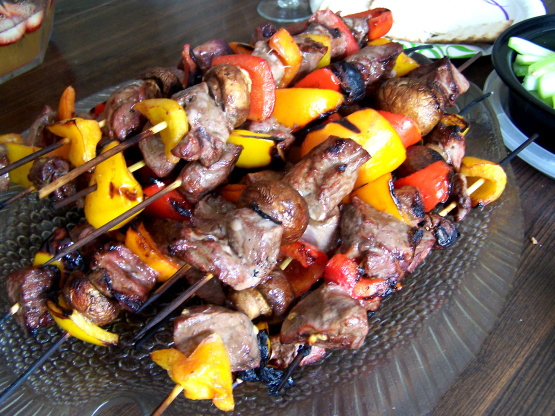 These are very easy to make, taste wonderful, look impressive, and are healthy. From Self magazine May 2008. Time does not include marination time.
Soak skewers for 30 minutes. Puree cilantro, garlic, soy sauce, orange zest, sriracha, fish sauce and sugar in a food processor. Transfer marinade to a resealable plastic bag; add beef. Seal bag, toss and set aside up to 30 minutes.
Combine dipping sauce ingredients in a bowl.
Thread 4 pieces of pepper and 2 beef strips on each skewer, alternating beef and peppers. Coat grill rack with cooking spray; heat grill to high; cook until meat is no longer pink, about 3 minutes.