Chili and Lime Grilled Mangoes
Rita1652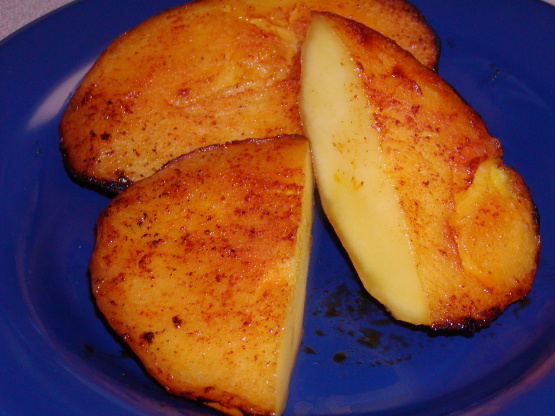 This is a recipe I found years ago in the LA times...It's really good with a heavy BBQ meal...refreshing and low fat... Adopted 8/2006.
Delish

My co-worker went to a street fair on sunday and she brought in her leftovers. which turned out to be this delicious the best OMG.. I think everyone should try this !!!
Peel mangoes, cut along flat side of seed into 2 pieces, Set aside.
Grill mangoes on greased grill over glowing coals, 2 to 3 minutes per side (please do not neglect to grease the grill with oil, or the fruit will stick).
Remove to platter and sprinkle with lime juice, chili powder and salt.
Serve at room temperature.