Chilean Tossed Green Beans and Tomatoes
Prep 4 hrs 10 mins
Cook 0 mins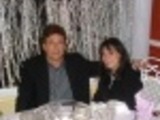 This is actually a perfect summer salad when the garden tomatoes are at their best and the green beans are fresh off the vine. If using fresh beans, all you have to do is steam them and allow them to cool before combining with the tomatoes, as directed.
Directions
Place the green beans and the tomatoes in a large bowl. In a small bowl, combine the remaining ingredients, then pour over the green beans and tomatoes; mix well. Cover and chill for 3-4 hours or overnight, tossing occasionally.
Most Helpful
Made for ZWT, "Off the Beaten Path" adventure. I used my own fresh green beans, and this made a delicious, quick salad! Used less lemon juice and a few dashes more hot sauce. Thanks, very nice!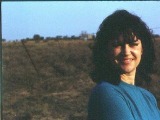 Nice side dish. I used fresh green beans because I had some on hand and added a little more hot sauce. Loved the lemon in this dish too. Thanks JackieOhNo! for a simple and good side. Made for ZWT7 by an Emerald City Shaker.

Delicious and simple and I don't particularly like beans lol. I used lightly blanched green beans and a little more pepper sauce. Thanks for posting!