Starrynews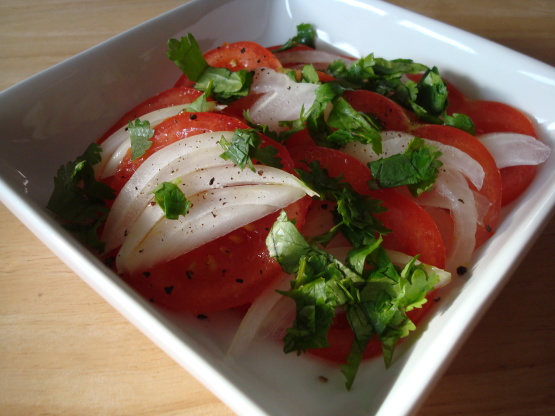 This salad is traditionally served with any type of grilled meats. An excellent accompaniment to the main dish at your next barbecue. From Food and Drink Magazine. Hope you enjoy!

We have a ton of homegrown tomatoes so this was a nice one to try with them! I made it and served it right away. Doing that, I didn't feel like it had enough olive oil. There just was not much olive oil taste on the tomatoes. When it sat it got more flavorful. A good option, I'll just up the olive oil a bit next time!
Mix tomatoes, onion, salt and pepper together on a platter.
Combine oil and lemon juice and pour over salad.
Sprinkle with coriander leaves on top.