Chilean Fish With Honey-Mango Sauce
Prep 30 mins
Cook 15 mins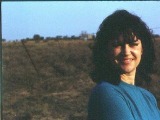 This is an entire meal, if cooked potatoes are added as a side dish. The fish normally used is a kind of snapper, or otherwise Chilean sea bass fillets. Any fresh fish will do.
6 ounces fish fillets (about 6 ounces each)
3 tablespoons barbecue sauce (choose your own favourite)
1 tablespoon oil (plus extra for frying)

Mango sauce

1 tablespoon oil
1⁄2 cup onion, finely chopped
1 cup mango, diced
1 cup orange juice (fresh or pure)
1 teaspoon hot pepper, chopped (in Chili they use scotch bonnet or habanero)
2 -3 tablespoons honey (to taste)
1⁄2 teaspoon salt

Corn relish

1 cup corn kernel (frozen or canned)
2 tablespoons cilantro (finely chopped)
2 tablespoons onions, finely chopped (red onion preferred)
3 tablespoons bell peppers, red, finely chopped (approximate amount)
1 tablespoon rice vinegar (or use cider vinegar)
2 tablespoons oil (olive oil if you prefer)
salt and pepper
Directions
Combine the barbecue sauce with the tablespoon oil, rub lightly over the fish fillets, and leave in a non-reactive dish at room temperature while you prepare the rest of the dish.
Mango sauce: Heat the oil in a pan and add the onion, cover and cook 5 minutes, then add the mango, orange juice, hot pepper and honey, and stir well. Simmer, uncovered, for about 7 minutes. Puree the mixture in a blender, season with salt, put in a bowl, cover, and keep in a warm oven.
Corn relish: Combine all the ingredients (corn kernels down to the oil). Season to taste. Put in a bowl, cover and put in warm oven with the mango sauce.
Also put 4 - 6 plates in sam oven to warm up.
In a pan (can use same one you used to make the mango sauce) heat some oil until hot. Fry the fish fillets for about 2 minutes per side, until JUST cooked through.
To serve: Spoon some mango sauce in the centre of each plate. Set a fish fillet on top, and spoon some corn relish over the fillet. Serve immediately.
Nice with simple boiled potatoes or baby potatoes, and a mixed green salad.
Most Helpful
Simple but delicious...easy to make.I used fresh haddock and also salmon.Great for both
This is a very attractive and tasty fish recipe. The fish was tilapia and was done in no time. There did seem to be a lot of the honey mango sauce left and I do think I might cut back a little on the honey next time around. All in all a beautiful dish to serve with a mingling of flavors. Made for the Vivacious Violets during ZWT 7.