Chilean Cilantro Salsa (Pebre)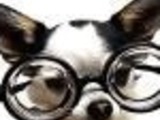 There are many variations of pebres, mildly hot or very hot, according to taste. This one is adapted from "The South American Table," by Maria Baez Kijac. You can add one finely chopped tomato to the salsa, if you like. Serve in a small bowl with grilled meat, chicken or seafood.
Directions
Mash garlic, salt and pepper into a paste in a medium bowl. Whisk in oil and vinegar until emulsified.
Place green onions, jalapeno, cilantro and water in a blender; pulse until minced, but not pureed, about 10 seconds. Stir into the oil and vinegar mixture. Cover; let stand 2 hours to develop flavors.
Reviews
Most Helpful
Love this Recipe!!!can you say Yummy Yum Yum;) i used lime juice instead of vinegar and made a Salad dressing for my Greens...Delishhhhhh...
This is an awesome salsa! Used red wine vinegar and diced jalapeno from a jar. Served tonight on the side with Grilled Bourbon-Marinated Pork Chops or Pork Tenderloins. Great with tortilla chips, too! The more it chills the better.

ZWT4: A nice change of pace from the normal tomato based salsas!! Hubby LOVED the cilantro in this!!