triguy35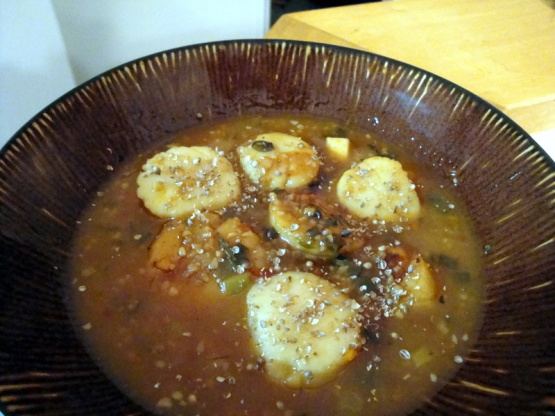 These look great served in the scallop shells. Just make sure to wash and dry them properly.
Heat half of the oil in a wok and stir-fry the scallops in batches, until they just change in colour. Remove from wok.
Heat remaining oil in wok, stir-fry garlic, ginger, chilies and onion until onion is soft.
Stir in combined sauces, sugar and stock and bring to a boil. Return scallops to wok, stir until heated through.
Serve scallops sprinkled with coriander.