Chile Relleno Squares- Breakfast Version
kda949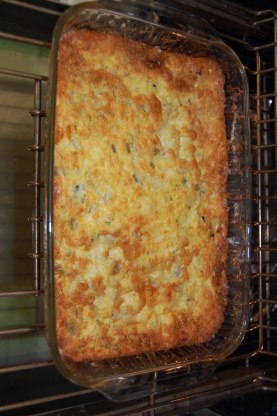 A friend made this for breakfast at our MOPS meetings (Mothers of Preschoolers). They were always a hit!! Very YUMMY but not low fat! I make them every year for our Christmas morning relative open house (if you have kids, you know what I mean- all the grandparents and friends stop by to bring the kids something...). Not a big hit with the kids but the adults love it- and it is REALLY EASY!. Of course, it could be made for dinner as well. However, this tastes nothing like authentic Chile Rellenos. Yummy- but not authentic. PS- Not spicy unless you substitute in another kid of chile for the diced green canned chilies.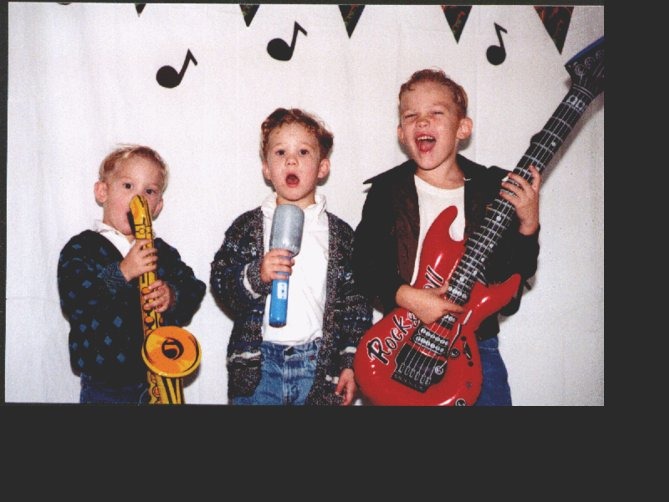 This was awesome!! Only thing I did differently was to add some salt and pepper. Great!
In a 13x9 in baking dish, place the stick of butter.
Place dish in the oven and set to 350 degrees (the butter will melt while the oven preheats).
Meanwhile, beat eggs in a large bowl.
Blend in- by hand- cottage cheese and grated cheese. Add flour, baking powder and green chilies.
Remove the baking dish from the oven once the butter has melted and add the egg mixture- no need to stir. Cover with foil. If the oven has not yet preheat, wait until then, otherwise --
Bake 45 mins at 350. Remove foil and bake an additional 15 minutes.
Optional- serve with sour cream and salsa.