Chile Macaroni Con Queso Style
Prep 15 mins
Cook 30 mins
This is a typical kid friendly comfort food meal. My own variation of a recipe from a good friend. It is a simple meal to make and great for a cold winter day dinner. If you like cheese as I do, you may add more then indicted below. You may substitute low fat shredded cheese and/or low carb elbows if desired. Serve with a salad and your done!
Directions
Cook macaroni according to directions on the macaroni box.
Drain and set aside to cool.
Brown ground beef and add taco seasoning.
In a large bowl add cooled elbows, ground beef, two cans of diced tomatoes.
Mix all ingredients.
Add 3/4 of the shredded cheese bag to bowl and mix.
Transfer ingredients to a large lasagna pan.
Add remaining cheese and put on top of the casserole.
Bake at 350 degrees for 30 minutes or until cheese is bubbling and lightly browned.
Most Helpful
Perfect comfort food!
I didn't have tomatoes with chillies, so just chopped up some jalapenos from a jar, which I always have in the house. Also used low fat cheese, and you would never have guessed.
Great flavours, nicely spiced...DH and I loved it...
Made for PAC-OCT '11.

When I straightened my pantry, I realized I had 10 cans of Ro-tel tomatoes. This looked like the perfect recipe to use a couple of cans. It was a little spicy but not too hot. The whole family loved it and it made a lot!! This was fast, easy and good..just what I look for in a recipe. This will be great for a cold night. Thanks for the recipe...love it! Yum..gonna have leftovers for lunch tomorrow if someone doesn't beat me to it!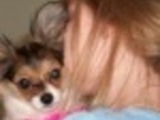 My husband loved this! Makes a great item for the next day for brown bagging to work. Used my own taco seasoning mix, too. Served with a tossed salad and green beans. Simple but tasty!