Chile Lovers Spicy Three Meat Chili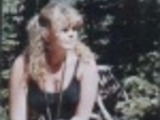 A unique chili using a mixture of meats. It is spicy and loaded with flavor. The name of this recipe used to be Chili Colorado, but I challenged my new friend, Chef #383557, to make and rename the recipe for me after he pointed out that it was not a typical Chili Colorado recipe. (Please see his delightful review. I changed the measurement of the stew meat because if his review and because I also prefer more of this meat in my chili. I also like his idea for marinading the stew meat.) It was all in good fun and I am pleased with the new name. Thank you Bruce! Thank you also too all the reviewers of this recipe.
Directions
Marinate stew meat with jalapeno juice, onion powder, and garlic powder.
Refrigerate 24 hours.
Brown hamburger with onion, garlic, bell pepper and 1/2 tablespoon cumin.
Brown sausage.
Remove stew meat from marinade and brown.
Mix all the meat together.
Add tomato sauce, tomatoes, drained beans, jalapenos, chili powder, 3 tablespoons cumin, cayenne, oregano, green chilies, salt, sugar, and Tabasco.
Cook on medium heat for 2 hours.
Most Helpful
Some like it HOT some like it COLD some like it....WOW was this HOT and I did not add the jalapeno juice or Tabasco sauce! But is it ever good and thick! Three out of five of us could eat it this hot. I'll make this one again using one jalapenos pepper. It cost a little over $11.98 to make not adding in the spices, onion, bell pepper or celery. Thanks Karen!

The heat was just perfect as expected. I also liked the consistency of the chili, not too thick, not too thin and the taste was impressive. Since this was my first time making chili, I did not modify the recipe, and it was a success. Served mine with corn bread and a salad. A perfect meal for a relax weekend. Thanks for sharing your recipe.

This is really good chili. I followed the recipe almost to the letter. The only changes made are as follows: I marinated the stew meat in a puree of jalapeños along with the garlic and onion powders. Karen uses the liquid from canned jalapeño. I really didn't expect the marinating to have much of an effect on the final product but when I bit into the stew meat I could actually taste the jalapeño. That was a pleasant surprise. The recipe calls for 1 TBS of cayenne. I found what I thought was my cayenne in my cupboard in a jar. But it was really a variety of red pepper from India. I now remember when I bought it that it was several times hotter than ground cayenne peppers and it was reflected in the final dish. It wasn't too hot for me or my young son but my daughter had a little trouble with it. I also had to add a cup of water a couple of times as it cooked to keep it from drying out. The final dish was just thick enough with lots of chile, tomato, and meat flavor. It's not what I would call very hot chili but it was pretty spicy, probably because of the hotter ground red pepper I used. I'm a chile lover and ultra-hot foods don't bother me at all. The changes I'd make are as follows: I like beans so I'd double the amount. But I prefer either pinto beans or even better are black soy beans. The kidney beans are a little too soft and the skins too thick. I'd also add at least double the amount of stew meat. The other ground meats were perfect. I might add about 1/2 can less tomato sauce. This is the first non-baking recipe that I've followed to the letter in many years. I'm glad I did and if I keep the recipe exactly like it is without my proposed changes it would be a great bowl of chili again. The chili I make from scratch doesn't follow any written recipe and it has fewer veggies, (just onions and garlic) and I just use crushed tomatoes. I also use a blend of ground dried California, New Mexico, and Pasilla chiles in a larger quantity. It has a more pure chile flavor. I use beef broth instead of the onion soup. I like beans in my chili but I don't add them until later in the cooking so that they won't get so soft. I also make my beans from scratch, usually. Finally, while this was one of the best chili recipes I ever had, (I still like mine a little better) it's not what is commonly known as, "Chile Colorado". Karen has graciously offered me the chance to rename this chili. I have to think about this one. Thank you for this excellent chili recipe, Karen!