Chile Con Queso (Chile-Cheese Dip)
Prep 10 mins
Cook 15 mins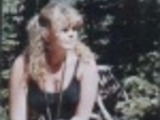 Easy and delicious mexican dip served warm with tortilla chips.
Directions
In a medium skillet, cook onion in butter until tender but not brown.
Stir in tomatoes, chili peppers and salt.
Simmer, uncovered for 10 minutes.
Add cheese a little at a time, stirring until cheese melts.
Stir in a little milk if mixture becomes too thick.
Serve immediately with chips.
Keep warm in a fondue pot over low heat.
Reviews
Most Helpful
This worked out perfectly, and that's saying something because I've failed at making Chile con Queso many times before. Each time I tried to make different versions of this dish it would come out all gloopy but this one was perfect. Very smooth and tasty. I only needed to add about a tablespoon of milk. You do have to be quick eating it because the cheese starts to firm up when it cools, but that's not a problem since it's so yummy!

This is a five star rating in my house! I made it for the first time today. I almost opted to not peel the tomatoes, but I'm so glad that I did, because it turned out fabulously! I think there may be some variance in the recipe based on the cheese used. I used Tillamook White Sharp Cheddar cheese, and didn't need any milk at all. I also measured the cheese according to weight (12 oz in this case), instead of by volume. We didn't have to worry about keeping it warm in a fondue pot, because it didn't last long enough to get cold! : )
I love chili cheese dip and had tried several versions, but this one is my favorite. Made this again tonight, doubled the recipe but adding 1 1/2 cups of shredded monterey jack cheese in place of cheddar cheese. It was a hit. Thank you for sharing your recipe.