rpgaymer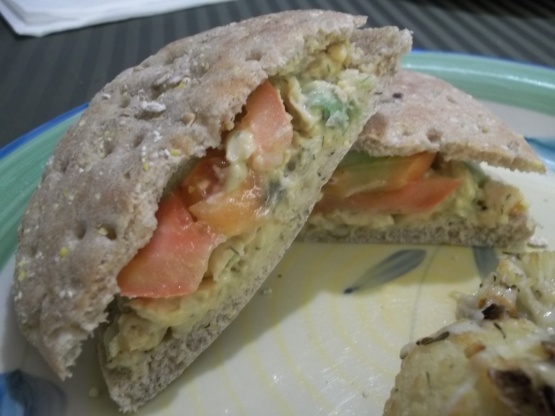 Sometimes you just want a simple, good sandwich that doesn't involve faux deli slices. I keep a tin of chickpeas on hand for just such occassions, and never make it exactly the same way twice...but this is generally a combo of ingredients and flavours I enjoy. I also like to add in a bit of flax oil, just to get my omegas in. Served on some toasted bread, this is a quick and satisfying lunch.

"What did you add to this tuna sandwich?" asked the unsuspecting husband. ;) Delicious!
Easy and healthy! Used whole wheat bread, baby arugula, sprinkle or cracked black pepper. Subbed walnut oil and tried sunflower seeds. Served with tomato soup and fruit salad. Made fro Veg Tag/January. Will make again!
Rinse and drain the chickpeas if using tinned.
In a medium bowl mash the chickpeas with a potato masher, I usually mash about half way so there are still some whole ones left.
Add in all the other ingredients and mix well.