Parsley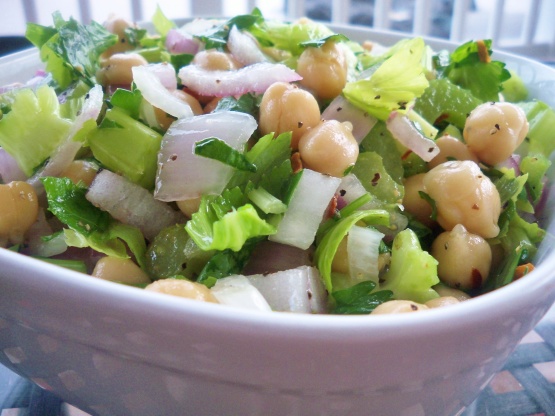 This is a middle eastern chickpea salad. It had a lot of pepper which makes the salad. Red onions add color and make it beautiful to look at.

This was delicious in a sandwich and with crackers. Made a nice packable lunch, also. It'seems nice as is, but I added carrots and green onions when I made it again for a few extra veggies. I also cut the olive oil in half. It was just as tasty with less.
Mix all ingredients together.
Allow five minutes for flavors to mix.