3 Reviews
Reviewed for "Dining On A Dollar", Nov. 2010. I thought this sounded like a highly original savoury muffin by an imaginative cook! I confess I added a pinch of baking powder, due to the "weight" of the chickpeas as well as the oil, and it seemed to work just fine. I love cumin, and also added a tiny bit more. I also added sea salt, because the recipe has no salt in the ingredients. The batter was a little dry, so I added ... wait for it ... some coffee cream! (I think it's better known to you as half-and-half). Man, it worked! I put some extra roasted sesame seeds on the batter before it went into the oven. Thanks for a very nice treat!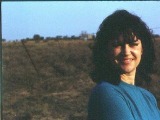 This is the first savoury muffin I have tried but I wasn?t disappointed, they were very good. I did have to add more tomato as the mix was a bit thick but once they were baked they were just perfect, a very nice accompaniment to some chili or spicy soup or just on there own warm from the oven. The seasoning I thought could of used a bit of salt but I tend to put a lot of salt in dishes but DH said they didn?t need it. I will be making these again very very nice. Thank you for posting good luck. Made for dinning on a dollar 2010

These are different and probably need the garlic that is listed in the instructions but not in the ingredients list. I didn't add it as I thought it was intentionally left out. I made ours gluten free using Any Kind Muffins (Gluten Free) as a base for a half batch here using all the flours called for in the gluten free recipe, about 1 1/2 tsp baking soda, the guar gum, sea salt and canola oil in the amount called for in the gluten free recipe. I added 1 tbs organic apple cider vinegar to the wet ingredients to make up for using no baking powder. I had to add a lot more tomato sauce than 1 1/2 tbs (half batch). I used grated halloumi cheese as that is what I had one hand plus all the rest. I won't make this again as DD (toddler) didn't like it and it was not a favorite here. Made for 1~2~3 Hits ~ December 2010.

Chickpea Onion Muffins With Sesame Seeds and Cheese