Chickpea Blondies (Gluten-Free)
Prose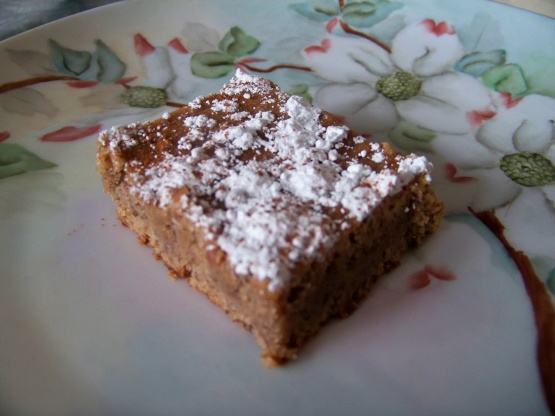 My cousin made a batch of these and they were quite good. They're almost healthy for you and Gluten-Free to boot! Her's were very gooey (which made them extra yummy). The original recipe is here: http://havecakewilltravel.com/2009/02/26/chickpea-blondies/ Would probably be good with cinnamon & brown sugar sprinkled on top (what wouldn't be?)
Preheat oven to 350°F Lightly coat 8" x 8" square baking pan with cooking spray.
In food processor, combine all ingredients and blend until smooth. Scrape sides often.
Pour batter into pan and bake for 26 minutes.
Cool on wire rack and allow to cool completely before placing in fridge and slicing.