Jubes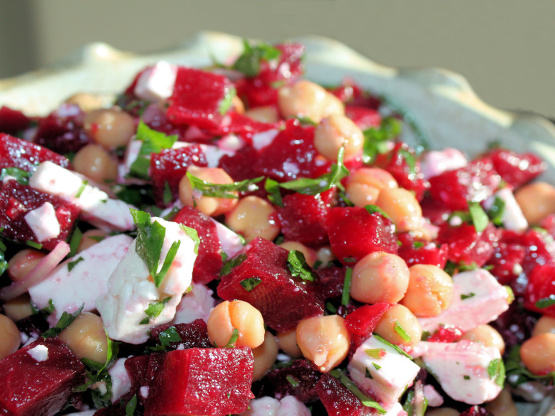 This is a yummy, healthy salad recipe, which will have you come back for more. :) Well at least, if you like earthy beet flavour, combined with sweet apple and salty feat cheese. I hope youll enjoy! The original version of this dish comes from German chef Tim Mälzer.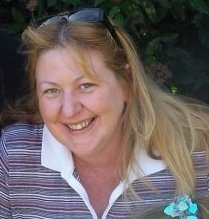 Top Review by Jubes
Great salad! We loved the combination of the beets, feta cheese and apple. The parsley and dressing were perfect too. I would like to give you more than 5 stars as this was a really good salad. Creaminess from the feta and crunch from the granny smith apples that I used and tang from the beetroot. Photo also to be posted
Comine beetroot, apple, onion, feta cheese, chickpeas and parsely in a big bowl.
In a dressing shaker mix together the olive oil, lemon juice, vinegar and sugar.
Pour over veggies and combine. Allow flavours to blend for 20 minutes.
Enjoy!
Note: For a change you can also make this using mozarella cheese and fresh thyme.