Chickpea Appetizer (Hummus Habb)
MsSally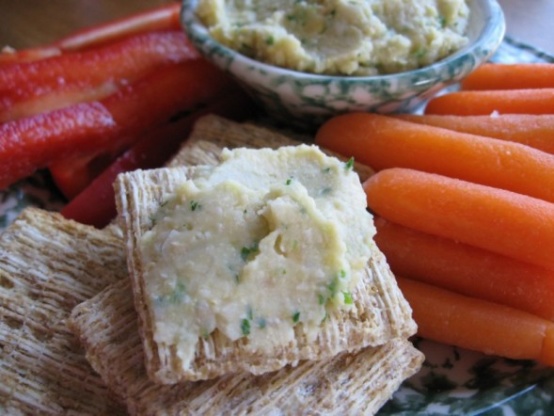 From: "Classic Vegetarian Cooking from the Middle East & North Africa" by Habeeb Salloum. From Palestine and Jordan regions.

I liked this VERY much, but had a couple of problems with the recipe. First, the amount of oil (even with using only about 3 tablespoons), lemon, garlic and salt was way too much for one can of chick peas. Once I added a second can, it was much improved. Second, resting it only one hour did not really give the flavors a chance to marry. Aftr that short time, the garlic totally predominated. However, after several hours, the flavors absolutely shone. The lemon/garlic/cilantro/mint mix was terrific with th scallions. Interestingly, this also served as the base for a second great dish--mixed with warm pasta, this formed a lovely salad, with the pasta the perfect foil for the lemony garlicy beans.
Thoroughly mix all ingredients except the mint; then place in a serving bowl and refrigerate for 1 hour.
Just before serving, garnish with mint.