Serve this with sliced toasted pita bread bits or any other flat bread you like. The amount of yogurt is difficult to give, it depends on how thick or thin you want to make the dip, I used 1/2 a cup. You can make this dip chunky or very smooth whatever you prefer.
Directions
Put in your food-processor: chickpeas, olive oil, a 1/4 cup of the yogurt and the garlic, process until smooth.
Now add: parsley, feta, bell pepper and the green onions and process to desired smoothness.
Add more yogurt if needed.
Remove to a bowl and mix in the tomatoes.
Taste the dip to decide or you want to add any salt, pepper or chili powder.
Garnish the dip with the olives.
Most Helpful
This is a very yummy, healthy dip that we enjoyed a lot served with raw veggies for dinner today. I luved the addition of tomato, bell pepper and feta to a chickpea dip. Very tasty! The dip was refreshing, but I found the parsley a little bit overpowering. I will just use less next time. All in all a wonderful recipe, that I will make again. THANK YOU SO MUCH for sharing it here with us, Pets! Made and reviewed for YOUR cookathon in the Photo Forum May 2010.

This was pleasant and fresh tasting but lacked oomph. I liked the chunks of tomato and olive in the dip but I think the green onions were too subtle a flavor with the other ingredients.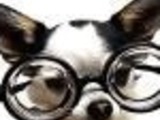 I halved the recipe as I was only making it for myself. Because I wasn't paying attention, I put the tomato in with the rest of the ingredients in the food processor. I almost threw the olives in too, but caught my mistake. Tasted good anyway lol. Used French feta, and used more than called for as I had it to use up. Surprisingly, I still had to use quite a bit of salt and pepper to bring out the flavors. Ate with plain and garlic flavor bagel chips. Good luck in the contest!