Chickpea and Celery Salad
awalde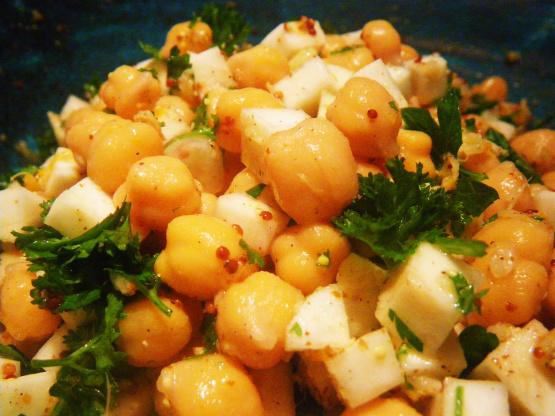 Can be made in advance....improves in fridge. Published in Jerusalem Post on May 8, 2008 from Shaily Lipa Angel's "Holiday Entertaining." Dress salad while chickpeas are warm.
Heat chickpeas according to instructions on package.
Blend dressing ingredients.
Mix chickpeas with the dressing in a bowl.
Add celery and parsley.
Add salt and pepper.