Alskann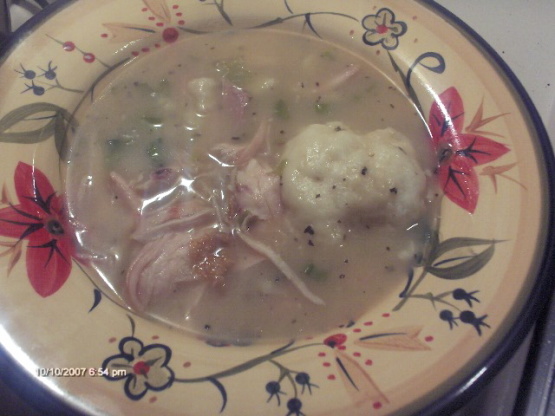 Your guests will probably say nothing between "What is this?" and "Can I have some more?" It really is that good. Don't be afraid of this amount of basil, the soup just isn't the same without it.
Put the chicken broth in a large pot. You can use store-bought or home-made chicken stock.
Cook the chicken breast in the stock 15 or 20 minutes. Remove and cool. Cut into bite sized pieces.
Put chicken, veggies and basil into the stock and simmer 30 minutes.
Add noodles, dumplings or rice if you wish.