Chicken With Sun-Dried Tomatoes and Artichokes - 8 Net Carbs
rpgaymer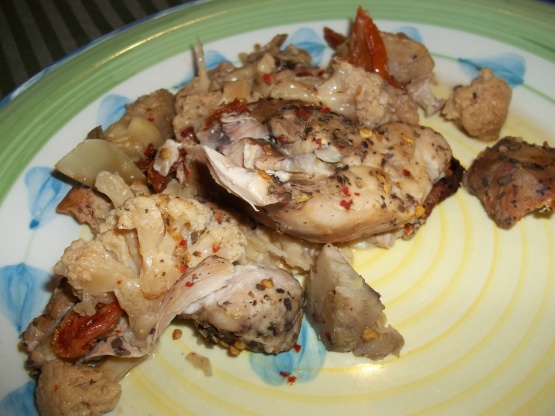 From The Everyday Low Carb Slow Cooker Cookbook. Per Serving: 546 calories, 63g protein, 8 net carbs, 26g fat, 215mg cholesterol, 352mg sodium.
Coat the inside of the crockpot with nonstick spray.
Add all ingredients except the chicken. Stir to mix well.
Add chicken thighs to the mix and stir together.
Cover and cook on low for 8 hours.