Chicken With Sumac(Jujeh Al Sammak)
awalde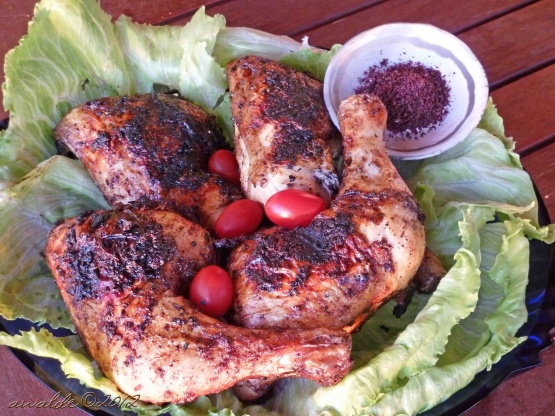 Middle Eastern (Arabian) grilled chicken. Simple but delicious!

Top Review by awalde
I discovered summac only one year ago and I can really say that it was really delicious in this recipe.
After this treatment (rub and marinate for 3 hours) the chicken resulted tender and really tasty.
I barbequed it using wood as I find that this still gives the best taste.
Thanks a lot for your recipe!
Place the chicken pieces in a dish.
Mix the remaining ingredients together, pour over chicken.
Marinate for several hours or overnight.
Grill or barbecue, turning 3 or 4 times and basting frequently with the marinade until the chicken is browned.