Chicken With Shitakes and Artichokes
Annacia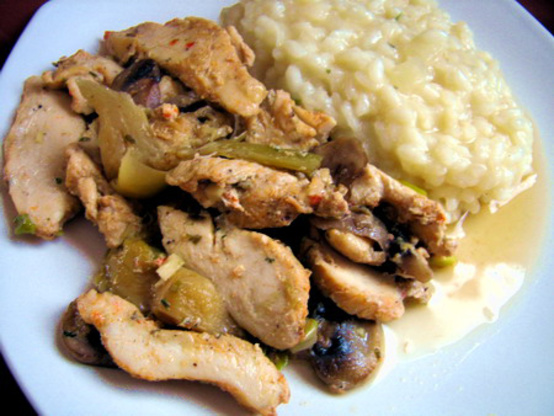 I love this chicken dish. Goes really well over rice, but pasta works too. I add more garlic usually, but thats a personal preference.
Cut chicken into strips and sprinkle with Mrs. Dash (or other seasoning mix).
Melt butter in a large fry pan over medium-high heat.
Add chicken and saute until lightly brown, about 10 minutes.
Remove chicken and set aside.
Add green onions to pan and saute about 2 minutes.
Add mushrooms, salt, pepper, and garlic and cook for another 2 minutes, stirring often.
Add wine, olive oil, and artichoke hearts and simmer for 5 minutes.
Return chicken to pan and simmer until heated through.
Serve over rice.