3 Reviews
Most Helpful
Newest
Highest Rating
I would give this recipe more stars if I could. The flavors married so well & the dish was delicious! The orange sauce was so nice; smooth & fabulous flavor. The sherry was present, but not overpowering and the veggies a nice bonus. One seeded jalapeno was a nice touch. It added some heat, but wasn't too much. I used bone in thighs, regular smoked paprika, and added a half of a bell pepper. Next time I plan to double the sauce so I have enough to drizzle on rice and up the vegetables. Yum! Thank you for your contribution to RSC & good luck!

This was quite good. The addition of the jalapeno gave a subtle hint of Southwest flair without overpowering the entire dish. But I didn't detect any of the paprika, so I would probably omit it next time and just boost the amount of the jalapeno for a bit more "heat". The orange sauce didn't thicken up well for me, so we used it to flavor our white rice instead of as a sauce for the chicken thighs. But the orange sauce was really quite flavorful. I would definitely make this again, but I would tinker with the sauce to thicken it up a bit. Thanks, RSC Chef.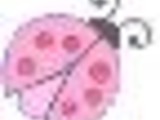 We've been going through chicken thighs like crazy this contest & didn't realize we were already out when I decided on this recipe to be our last. So, I had to sub frozen, boneless/skinless chicken breasts. The breasts cooked up very moist & tender. They're thick ones so I cooked for 35 minutes loosely covered with foil (per the bag directions) & then 10 minutes uncovered. The orange zest was a little too much for DH on the mushrooms, which really soaked up the orange, but the chicken didn't get a lot of flavor on it's own. In the future I think I would reduce the amount of liquid (sherry & Grand Marnier) in the sauce, OR bump up the amount of cornstarch to keep it thickened after adding the alcohol. The flavor of the sauce is awesome, but it just didn't "stick" to the chicken. Thank you for submitting your creation, Chef! Good luck!

Chicken With Sherry Ala Orange Sauce