Chicken With Leeks and Cream
ChefLee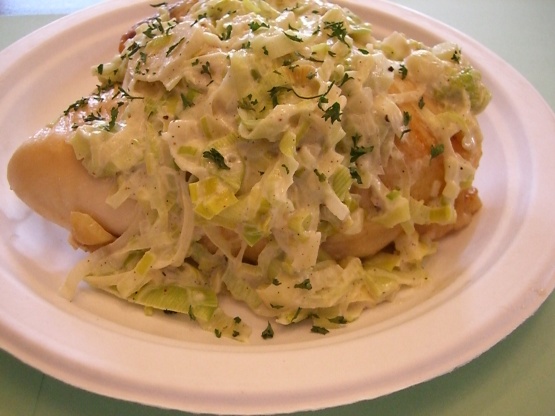 Simple yet very tasty dish! Originally found on the internet. I add a little more cream (personal preference) :) Its great with just white rice to serve over. (cook time doesn't include cooking the chicken) This receipe was originally published in the cookbook "The Frugal Gourmet" by Jeff Smith. It calls for using his recipe for Boiled Chicken, Chinese style first to prepare the chicken.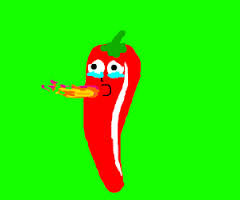 Absolutely wonderful! The cream, leeks, and nutmeg pair so well together and make a delicious sauce. I can see this sauce on fish or even beef! I actually baked my chicken alone and then prepared the sauce for the top. I must have had really big leeks (I used 3) because I needed 2 TBSP of oil to saute and 1 cup cream instead of 1/2. I used half n half, maybe that was it. Since I did that, I used 1/4 tsp each of salt, pepper, and nutmeg. Thank you for this recipe, it is simply delicious!
Tear up the chicken meat into bite sized pieces.
Cut the leeks into 2-inch pieces up to the point where the leek begins to turn green. Slice the piece once lengthwise, and divide the leaves. Rinse if dirty.
Saute the leek stems and garlic in the oil. Then, add leek leaves, if desired. Do not allow the leaves to discolor; you simply want to cook them until they are barely tender.
Add the chicken to the pan, and cook it until hot. Add the salt, pepper, and nutmeg. Mix well, and add the cream. Heat, and serve. Decorate with parsley.