Prep 10 mins
Cook 35 mins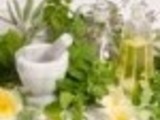 This is a really nice recipe I found at All Recipe and changed a few things. I made this in my electric frypan; so handy,so easy,healthy and so good. I served it with rice and green beans.
Directions
In a shallow bowl, combine flour, salt and pepper; dredge the chicken.
In a large skillet, cook chicken in butter until browned on both sides. Remove chicken and set aside.
In the same skillet, combine the onion soup base, cinnamon,cranberries, water, brown sugar, vinegar and nutmeg; cover and simmer for 5 minutes.
Place chicken on top; cover and simmer for 30 minutes.
To serve, spoon cranberry mixture over chicken.
Tip:.
I made it with Light Becel intead of butter.
I used frozen but fresh cranberries work.
Reviews
Most Helpful
Wow! I made this last night and it was just delicious! I added some cinnamon for a little bit more flavour. I served it with brown rice and some veggies with dill and garlic. I was so excited to finally use my cranberries for something. Thank you for the recipe! :)