3 Reviews
I've never come across an avocado with seeds...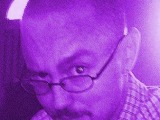 I love recipes that are healthy and tasty! It doesn't look very pretty, but I loved the flavors and we did add the spinach. I also used quinoa pasta instead of the penne. Eating healthy has helped me loose 40 pounds, and dishes like this are definitely part of my plan! Made for Please Review My Recipe tag.

Delicious and healthy. The flavor combinations are creative and work really well! Judging from the photo, I did two things differently: I mashed my avocado instead of leaving it cubed and I peeled the clementines before slicing. Either way, the recipe is fabulous. I didn't add the optional spinach since I had some mixed in with our salad already, but I think that would be a great addition. Thank you for posting! Made for Please Review My Recipe tag.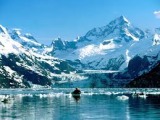 Chicken With Clementine Sauce & Avocado Pasta