Chicken With Artichokes And Mushrooms
916101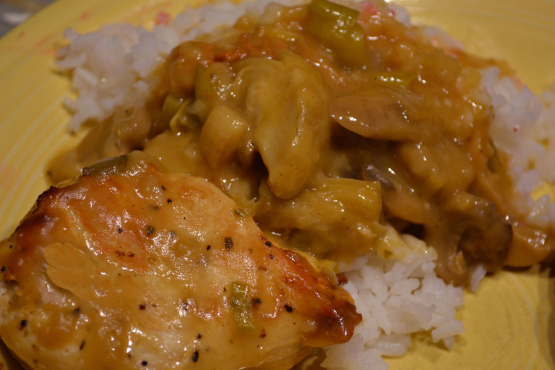 Special chicken! Wonderful flavor.

This was very very good. I only used 3 chicken breast so sort of cut the recipe in half. Sort of, because I used the recipe amounts called for for the sauce. I may bake it a little longer next time, and there will be a next time because this was an excellent recipe! Inez, you've never steered me wrong. Thanks again!
Brown chicken in butter.
Place in 13x9 in.
baking pan.
Cut artichokes in quarters.
Arrange artichokes and mushrooms on chicken.
Saute onion in pan juices.
Blend in flour, rosemary, salt, and pepper.
Add broth.
Cook and stir until thick and bubbly.
Spoon over chicken.
Cover and bake at 350* for 50 minutes.