Chicken With Artichoke Hearts & Mushrooms
ChefLee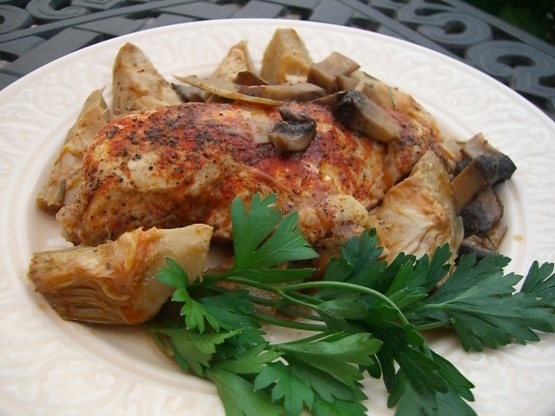 A friend at work gave me this recipe. He was served this dish at a friend's house.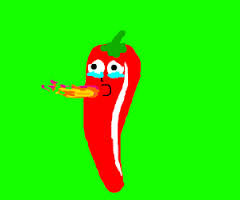 This is really delicious!! The tang of the marinated artichoke hearts pairs well with sauvignon blanc. I used a 2006 Clos du Bois Sauvignon Blanc. Also used portobello mushrooms. The sauce that this creates with the hint of rosemary coming through is really good on chicken. Thanks for the recipe!
Preheat oven to 375 degrees.
Sprinkle chicken pieces with paprika, salt& pepper.
Heat butter and oil in a large skillet and brown chicken on both sides over high heat.
With slotted spoon, remove chicken pieces to ovenproof casserole, leaving excess fat in the pan.
Arrange artichoke hearts in casserole between pieces of chicken.
Over medium-low heat, saute the mushrooms in the remaining fat in the skillet.
Sprinkle the flour over the mushrooms.
Stir well.
Add chicken broth, wine and rosemary, stirring until smooth over low heat.
Pour mushroom sauce over chicken and artichokes.
Cover and bake for 35-40 minutes.
Serve chicken garnished with fresh parsley.