Chicken Wings.... With a Sesame Honey Dip
Prep 10 mins
Cook 25 mins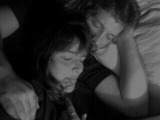 Yum-me! Can also be done with b/s chicken strips or even pork strips. It's very versatile. :)
Directions
Preheat oven to 425°F
Mix all the honey dip ingredients well. Refrigerate or set aside to serve at room temperature.
CHICKEN: Mix mayo, ground mustard, onion and garlic powder in a medium bowl. Add chicken pieces, mixing to coat, and set aside.
Mix crumbs and sesame seeds together in another bowl (or a plastic grocery bag for ease).
Coat chicken pieces (one at a time) with the breadcrumb mixture and place them onto baking sheet. Bake 20-25 minutes or until done and lightly brown. Serve with honey dipping sauce.
TO TOAST SESAME SEEDS: Place seeds in a non-stick saute' pan over medium heat. Heat, stirring occasionally, for 4-5 minutes or until seeds are toasted. Do not walk away as once they begin to brown, they do so rather quickly.
Most Helpful
Though we did enjoy this, half of felt that there was to much mayonaisse in this, and could use something else. The flavor was okay, though. Maybe it was just our taste buds. Will try again though experimenting with this in the future. Made for PRMR tag.

I struggled between 3 or 4 stars for this (ideally 3.5 would have been my rating!).This is not a bad recipe by any stretch of the imagination,but it just didn't excite us very much. I can imagine that it loads of other people will love it though,so it's definately worth a go.

Tagged this in Photo tag bcz I heard a friend recently talk about making chicken with mayo and Italian bread crumbs. Thought I'd try this. Instead of chicken wings, our store had turkey wings on sale, but we had a little trouble getting the meat off! Otherwise, we liked the flavor. We'll have to try this on thighs and legs. I forgot the sesame seeds, so I sprinkled some on after breading.