Bergy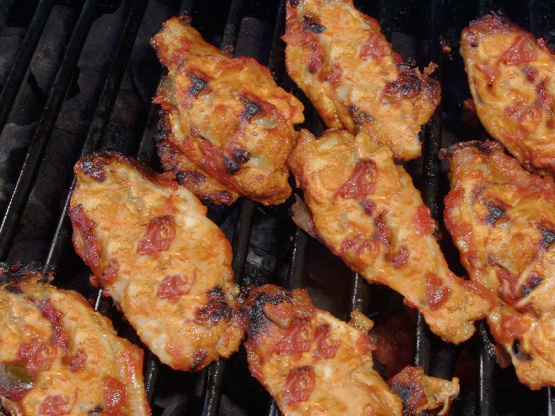 This is a family favorite and makes a large amount. So have people over when you make these!

I cut the number of wings by half. Since there isn't a size listed for the ketchup, I mixed all the other ingredients together and then added ketcup until I got what I felt was the right consistency. I baked in the oven for about 1 1/2 hours and the meat was falling-off-the-bone perfect. I felt the flavor was s little too ketchup-y for my tastes so I would add less next time. Thanks for posting!
Cut chicken wings in 1/2 and brown in 1 Tbsp.
butter.
Place them in a large pan.
In a separate mixing bowl combine vinegar, mustard, brown sugar, worchesterschire sauce and soy sauce.
Pour the sauce over the wings.
Bake 3 to 4 hours at 350 degrees.
You can usually buy the frozen mini wings that are great and taste just as good.