Chicken Wild Rice Chowder
Nimz1466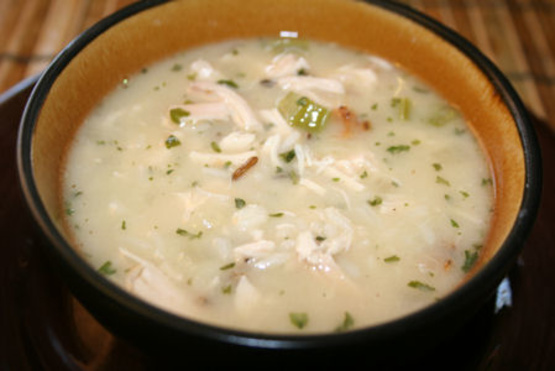 From Taste of Home Simple and Delicious Feb 2008. This is really easy and really delicious!!

I actually made this recipe from the Taste of home mag too since i saw it on here figured i would rate it anyway! its a VERY easy and comforting soup to make and a favorite in our house! love it! the only changes i do is I add extra spice to it like some sage and cilantro flakes, also I have to triple this recipe as the original is sooo not enough for us!!!
In a large saucepan, saute the carrots, onion and celery in butter til tender.
Stir in flour til blended; gradually add broth.
Bring to a boil; cook and stir for 2 minutes or til thickened.
Stir in chicken, rice, cream and pepper; heat through.