Chicken, Vegetables, and Pasta Soup
VickyJ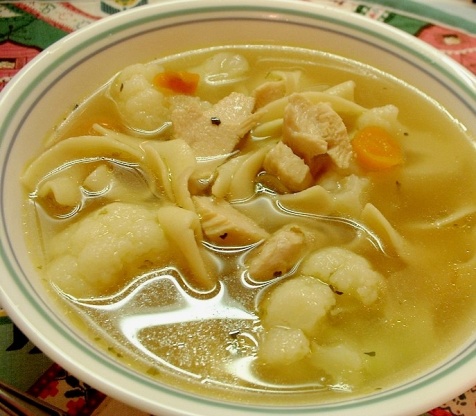 I love soups and during fall and winter I eat them 3-4 times a week. I always look for tasty, quick, and comforting recipes. This one you can change to whatever veggies you have on hand. But this is my favorite combination.
Finely dice the chicken, discarding any skin.
Heat the oil and quickly saute the chicken and vegetables until they are lightly colored.
Stir in the stock and herbs. Bring to a boil and add pasta. Return to boil, cover, and simmer for 15 minutes.
Season to taste and sprinkle with Parmesan cheese (if using) Serve with crusty bread for a complete meal.