Chicken Tikka Wings (Gluten Free)
tanish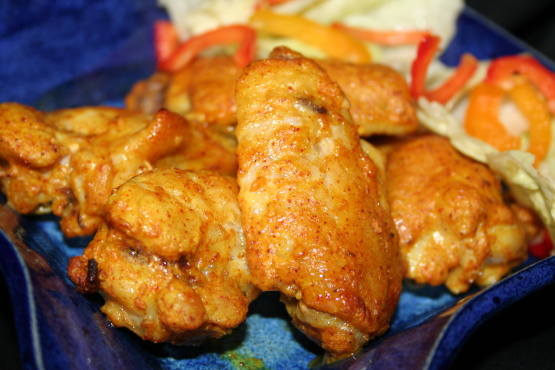 The yogurt helps tenderize the chicken; the spices in the marinade infuse this popular mild Indian dish with lots of flavor.
Pat the (thawed) chicken pieces dry between paper towel.
In a large bowl whisk together the yogurt and spices.
Add the wings and marinade for 1 1/2 hours.
Foil a large baking sheet.
Bake @375F for 45 minutes, baste occasionally with the extra marinade and turn to evenly brown.
If desired broil for 5 minutes to crisp the skin.
Time may vary depending on the size of the chicken.
This is also great marinade for cubed chicken breasts then grilled on skewers.