Alskann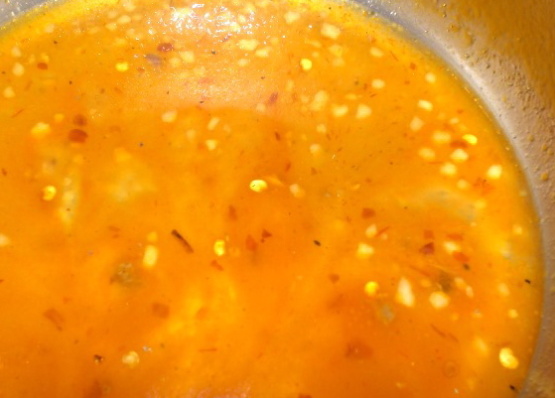 This recipe is from Kenya

Top Review by Zurie
Made and reviewed for ZWT 7. Great, except that the recipe wasn't quite Chicken Tikka as I know it, and the seasonings were too meagre. No matter -- in Africa recipes tend to get simplified. Okay, I probably tripled the curry powder and tomato puree ... added ground cumin, a bit of turmeric. Also, I did not have tamarind juice, so subbed with Greek yohurt. This seemed to work well. My photos show rather "rudely" large whole chicken legs, but this was on "special" at the local shop, and I had to use it. The end result was great. I first grilled (oven) the chicken legs, then added the rest of the sauce and let it all heat through. Lovely taste! Thanks!!
Combine tomato puree, curry powder, garlic, salt, pepper, and 3 T oil.
Rub the chicken outside and inside with this mixture and leave it for about 1 hour for the flavor to penetrate the meat.
Grill or roast the chicken until nicely browned and tender. On a spit is ideal.
Serve with a sauce made by combining the tamaarind juice with enough seasoning to give a pleasantly sharp swet-sour flavor.