Chicken Thighs With Mustard-Citrus Sauce
ImPat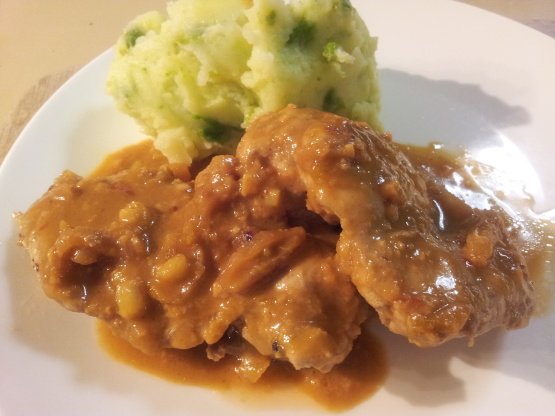 Another chicken recipe that sounds delishes and from"All*You Eat Well, Save Big Cookbook". The prep time is only about 5 minutes but I had to add the marinating time of 60 minutes.

Top Review by ImPat
Oh this was so good, just wish I had the orange zest to (unfortunately 2 legged gremlins had eaten them up) so had to use commercial orange juice but I think fresh and the zest would be the best way to go and make it a super recipe which is what is should be, thoroughly enjoyed be three of us (I made 8 thighs but only 6 were used for dinner, the other 2 will be for sandwiches for lunch), the only thing I did differently was to reduce the sauce down more about 10 minutes otherwise stuck to recipe for a very moist chicken with heaps of flavour, thank you mama smurf, made for Aussie/Kiwi Recipe Swap #80 September 2013.
Mix lemon juice, Worcestershire sauce, 1 Tbls. garlic and 2 Tbls. honey in a plastic bag. Add chicken. Marinate in fridge for one hour.
Warm oil in a large skillet. Remove thighs from marinade. Pat them dry and sprinkle with salt and pepper. Brown chicken on all sides about 10 minutes. Remove chicken from pan and add shallots, remaining garlic and crushed red pepper. Saute 2 minutes. Return chicken to pan; add juice and broth. Simmer turning once, until chicken is cooked through, about another 10 minutes.
Remove chicken to plate. Add mustard, zest and remaining honey to skillet. Bring to a boil and whisk until sauce thickens, about 7 minutes. Spoon over chicken and serve.