Chicken Thighs With Lime and Honey (Oamc)
PanNan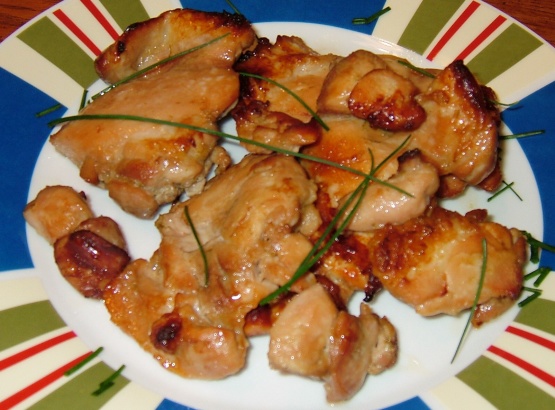 Adapted from "Entertaining on Ice" by T. Hayward. If not making for OAMC, this recipe can be cooked after letting chicken marinade for at least 5 hours or overnight.

YUMMY recipe!!! I marinated the chicken overnight. I omitted the ginger because i didn't have any on hand. We grilled the chicken on our new bbq grill and the flavor of the chicken was outta this world!!! I used the leftover chicken to make chicken quesadillas recipe #78194. We'll be making this chicken often:) Thanks Pam!
Combine lime juice, lime zest, honey, ginger, and garlic in a large ziploc bag.
Add chicken and combine well.
Squeeze out as much air as possible and freeze.
Remove from freezer the night before serving and defrost all day in the fridge; chicken will marinate as it defrosts.
Transfer thighs to a roasting pan and bake at 350 for 25-30 minutes, or until chicken is cooked through.
You can also cook this chicken on the BBQ/grill if desired.