Chicken Thighs in Yogurt and Onions
Bergy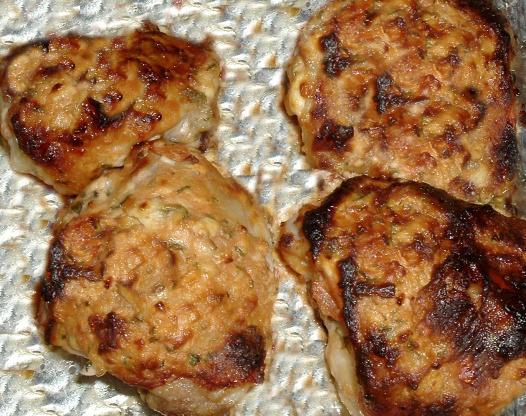 This dish is easy and quick to prepare and good enough a dinner party...can I say it doesn't cost much to throw together!

Top Review by Bergy
Very very tasty. I didn't have any sumac but decided to add a bit of spice and added 4 tbsp hot salsa and a 1/2 tsp sugar.I find that the sugar takes the sharp bite out of the yogurt. I only made a half recipe (4 thighs) The flavor was perfect. I started by browning the chicken under the broiler then added the yogurt mixture and baked uncovered for 35 minutes.The chicken stays moist & the yogurt forms a nice crust on the outside Very enjoyable thank-you Tish
Heat a large frying pan and add 2 tablespoons of the oil. Add the garlic and onion and saute until the onion is tender. Do not brown.
Season the chicken with salt and pepper to taste. Heat another frying pan and add the remaining 1 tablespoon of oil.
Brown the chicken on both sides and remove to a 13X9" glass baking dish.
When the onions are tender stir in the yogurt and parsley off the heat. Salt and pepper to taste.
Pour the mix over the chicken thighs and bake at 375º for 35 minutes.