Annacia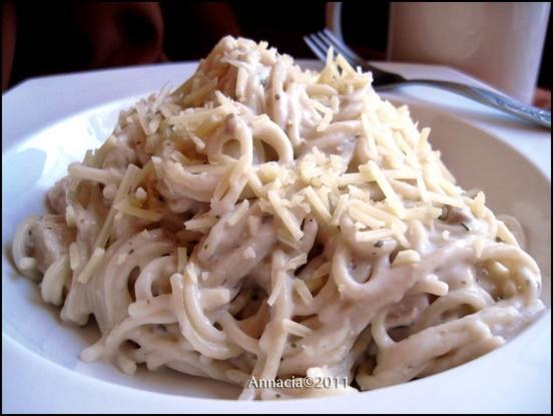 I have made many Chicken Tetrazzini recipes but I always come back to this one. This also freezes well. Reduced fat and reduced sodium mushroom soup and alfredo sauce can be used to lighten up this dish. Adapted from Southern Living.

First I have to say that this was a hubby cooking project. I think that he was "creative". and missed a few ingredients..I didn't find any mushrooms and I know that they were supposed to be there. The important thing is that even if he mangled the recipe as written it still tasted really good! In my book any recipe that can survive DH's cooking and still be a pleasure to eat has earned 5 stars in my book
Mix together all ingredients except only use 1/2 cup parmesan cheese.
Put mixture into a greased 11x7 pan.
Sprinkle with remaining 1/2 cup parmesan cheese.
Bake at 350° for 25 minutes or until thoroughly heated.