Chicken Tenders With Balsamic Vinegar Glaze - Clean Eating

I copied this from my daughters clean eating magazine. I'm sure this is going to need salt...so feel free to add some unless you are really watching your sodium and/or really eating clean. :)
Directions
Heat pan over med-high heat, spray with cooking spray.
Add chicken tenders and season with pepper.
Cook turning pieces half way through about 7 minutes.
Remove and set aside.
Reduce the heat to low-med add garlic and saute.
Then add vinegar, honey and chicken broth.
Simmer scraping the bottom of the pan for 1 minute.
Return chicken to pan.
Mix all ingredients together and heat through.
Garnish and serve.
Reviews
Most Helpful
I made a small portion of this for a light lunch with salad. We both felt it would taste great topping the salad, so we did! This is very flavorful, with an Asian flair. I did add some chopped green onion, and next time will probably add some toasted sesame seeds too. Thanks for sharing a keeper recipe!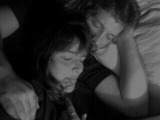 Oh Yum. They were perfecyt

This was fantastic! We increased the sauce quantity (more than we needed to apparently)--I liked the sauce over my plain white rice, the rest of my family wasn't too keen on it. We're going to use the sauce in our stirfry tomorrow in place of teriyaki--we think it will work out okay if we toss it in towards the end of the cooking time on the veggies. It will give us an easy, soy-free option. I garlic salted my chicken breasts while cooking (I cut my breasts thinner horizontally so they cook quicker and more evenly) and it did not detract from the flavor the sauce provided. I agree with a previous chef comment that this chicken would be excellent tossed with a salad, rice or taters, in a sandwich, etc... Quick, versatile, flavorful, easy. Can't shake a stick at that!