luvmybge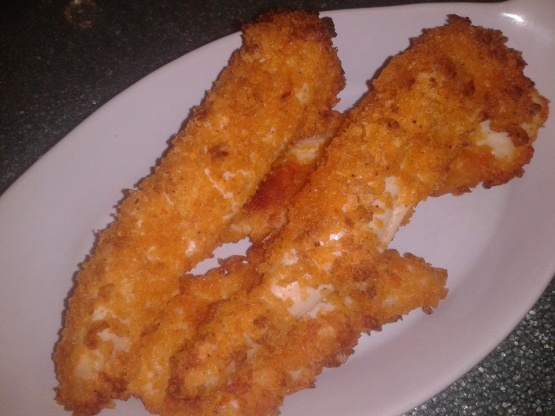 Chicken tenders you make at home.

Super easy, and super good! I think I might switch it up a bit and used ranch potato chips instead of barbecue. This time I used the barbecue chips, and dipped in ranch....next time I'll use ranch potato chips, and dip in barbecue sauce! There will definitely be a next time....they are so quick to make, and moist and juicy! Thanks for sharing, Andi. Made for I Recommend Tag.
Preheat oven to 400 degrees.
In one bowl, whisk together egg, milk, optional Tabasco Sauce, paprika, and garlic powder.
Place potato chips in another bowl, and crush thoroughly.
Dip chicken in egg mixture, the roll in chips, carefully.
Put chicken bits on a single layered greased baking sheet. Bake at 400 degrees for 10-13 minutes or until juices run clear. Serve with Barbecue sauce, or creamy horseradish sauce.