Prep 10 mins
Cook 25 mins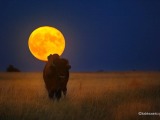 This was a recipe adoptee that I had been playing with and had a very good friend work on and she made some changes that I am very happy with! ;) Let me know what you think. I hope you enjoy it. :)
Directions
In a large sauce pan, combine first 9 ingredients and bring to a boil. Cover chicken and reduce heat to simmering. Simmer approximately 20 minutes or until liquid is absorbed. Remove from heat and squeeze in the juice of 1/2 lime.
Heat tortillas and keep warm in foil.
Put two tablespoons of the chicken mixture and one tablespoon of grated cheese in each tortilla.
Serve with option of lettuce, tomato, sour cream or guacamole and extra salsa as desired.
Most Helpful
We've been enjoying this recipe since 2008! Kids love it, adults love it! If you can start with a pre-cooked chicken, it's super fast! Sometimes I use frozen cilantro cubes from Trader Joe's, to give it more cilantro flavor. And instead of 1 cup green salsa, I use a whole jar of Trader Joe's green salsa. Super good with cotija cheese too. This recipe keeps and reheats well too. My 3 boys love it!! Thank you so much!

Delicious. I subbed the cilantro for 1/2 tsp of coriander powder and used the chicken to make fantastic enchiladas. Will use frequently.
I made this last night and it was very good! Followed the recipe except I didn' thave green chili salsa so I added a little bit of ortega green sauce and I used regular oregano because I didn't have mexican oregano. The lime added to the meat made it even better. Very easy to make...thanks for posting.