PaulaG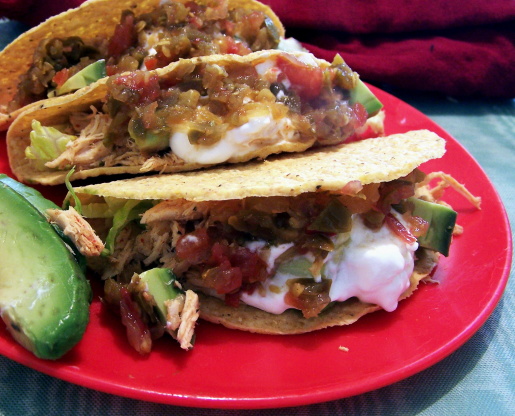 If chicken has been refrigerated, reheat in 300F oven while you're heating the taco shells or spray a skillet with nonstick spray and stir-saute chicken. If you like, sprinkle chicken with taco seasoning or chili powder to taste. Number of servings assumes 2 tacos per serving.
Sprinkle 1 Tbs cheese in bottom of each taco shell and warm in 300° oven 5 minutes.
Mix chicken with salsa and avocado.
Put lettuce in taco shells, then chicken mixture, then sour cream.
If desired, sprinkle chopped green chilis over the top.