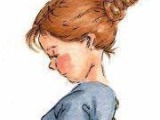 This is totally delicious. A main dish salad that may be made early in the day and chilled, if the corn chips are added last. Substitute tuna for a hurry up meal. The beauty is in the layering, so use a blass bowl or dish and resist the temptation to toss!
Directions
Mix dressing ingredients until smooth.
This may be done in a blender.
Chill.
Layer salad ingredients, beginning with lettuce and ending with cheese, in 2 quart glass dish.
Spread chilled dressing over top and sprinkle with crushed corn chips.
Most Helpful
My whole family enjoyed this so much I took it to my next potluck at work for everyone to try. At home, I used turkey bacon and nonfat sour cream just to save on some calories. Very tasty even with those substitutions. Thank you for the great recipe!
Yummy salad, crunchy, and it has all our favorite things in it. My mouth was watering making this. As I could´t get scallions at this time of year, anymore, I used red onion, instead. It worked just as well, but we found the salad over all a bit dry and lacking something. Adding a layer of hot salsa could just do it for us, and using 2 avocados in dressing and maybe some taco seasoning as well. These are all personal preferencies, of course, but they could turn this salad to extraordinary for us. Will keep trying!
It was 96 degrees yesterday and I was looking for a cool taco salad yesterday that didn't use the usual beef mixture, catalina or ranch dressing. This was amazing and the dressing was cool and creamy. I used leftover grilled chicken from the night before and this came together in a snap. I didn't have any black olives, and I did miss them a bit as they would lend a salty flavor and contrast of color. But for those who don't like olives I think tossing some black beans on top of the chicken layer would be great too. Thanks for the great recipe MarieAlice!