ddhowled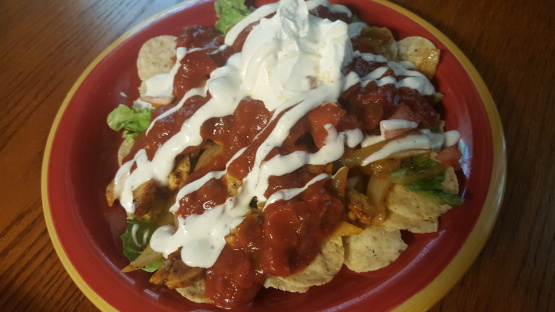 Great alternative to the regular old ground beef taco salad. Fajita chicken strips, bell peppers and sweet onions add a ton of flavor to this quick, spicy dish.
In a large skillet, saute chicken, peppers and onions in cooking oil (approximately 8 to 10 minutes ).
Divide tortilla chips on four plates.
Top chips with shredded lettuce.
Top lettuce with chicken mixture and diced tomatoes.
Top tomatoes and chicken with salsa, cheese, and sour cream.